So What Is the Boot Camp?
The Nuts and Bolts Boot Camp™ on Revenue and Profit
is a Business Program for
mastering the "business side"
of your business to increase your
revenue
, maximize your
profitability
and accumulate
wealth
.
A Partial List of Topics to Help You Increase Revenue and Profits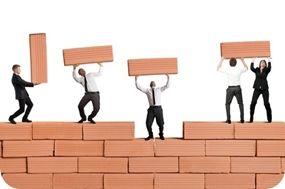 How to Build a Stronger Infrastructure (and why you need one)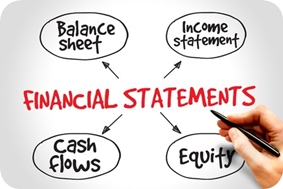 Secrets Hidden In Your Financial Statements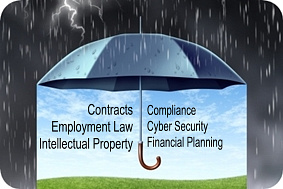 How to Protect Your Revenue, Assets and Profit From Loss
Each Speaker Hand-Selected for His or Her Expertise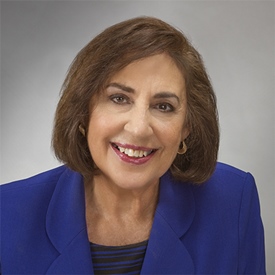 Susan Trivers, MBA
President, Trivers Consulting
"Six Drivers of Revenue and Business Growth"

Susan Trivers has worked on nearly 500 projects, helping companies increase revenue by $20 billion dollars. She works with large, midsize, and small growth-minded businesses utilizing her philosophy of Singular Focus. When leaders apply Singular Focus on potent, tightly defined facets of their business, they generate dramatic, self-sustaining improvements.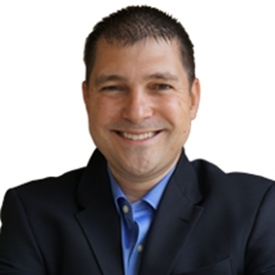 Craig Petronella
IT Cybersecurity & Compliance Expert
"Your Office Is Already Hacked - You Just Don't Know It"

Craig Petronella is a Cybersecurity IT expert that specializes in helping businesses with security and compliance standards such as HIPAA, SOX, NIST, etc. He helps clients avoid $50,000+ in hefty fines associated with a security breach by leveraging patented multi-layered security. Craig is a recognized authority in his field.

Book by Craig Petronella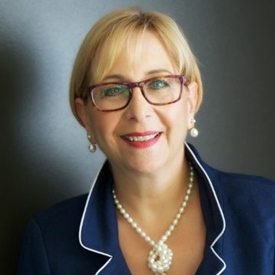 Babette Bensoussan, MBA
Founder, Mindshifts
"Leveraging Competitive Intelligence"

A recognized global authority on Competitive Intelligence, and one of the most published authors and well-regarded speakers in her field, Babette Bensoussan brings valuable insights to entrepreneurs, business leaders and senior executives.

Books by Babette Bensoussan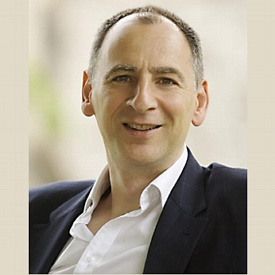 Stuart Cross, MBA
CEO, Morgan Cross Consulting
"Stuart Cross Talks Strategy and Driving Profitable Growth"

Based in the UK, Stuart Cross is a consultant, coach and speaker who helps some of the world's best companies to accelerate growth. His firm has attracted clients including Walgreen Boots Alliance, PricewaterhouseCoopers, Avon Cosmetics, HP, Aimia and GSK, plus many other leading British corporations.

Book by Stuart Cross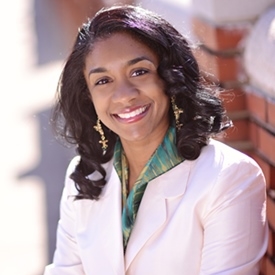 Alicia Butler Pierre, MBA
Founder, Equilibria, Inc.
"How to Build a Stronger Infrastructure
(and why you need one)"

For over 12 years, Alicia Butler Pierre has applied her process experience as a Chemical Engineer to position small businesses for mega success! Known for solving complex operational problems, she invented a proprietary methodology for building sustainable business infrastructure to support fast growing companies.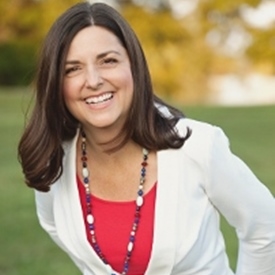 Shawn Driscoll
Founder, Succeed Coaching and Development, LLC
"Struggling to Stand Out?
Six Ways to Differentiate Your Business"

Shawn Driscoll believes the fastest way to build a respected and profitable business is to dare to be distinctive. She knows that business owners can't make their mark - or a meaningful profit - by following the crowd. With a keen eye for business strategy, she has a sixth sense for seeing 'hidden' systems.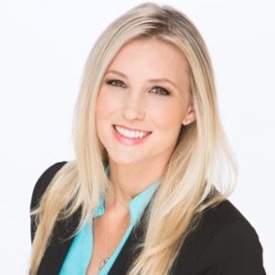 Cindy Flynn, J.D.
Owner, Hackler Flynn & Associates
"What You Don't Know About Employment Law Can Be Expensive!"

Cindy Flynn is a Business Attorney focusing in Employment Law, Business Litigation, Corporate Law and Estate Planning. As the owner of Hackler Flynn & Associates she leads a team of six attorneys providing legal strategies that result in productive and cost-effective business outcomes.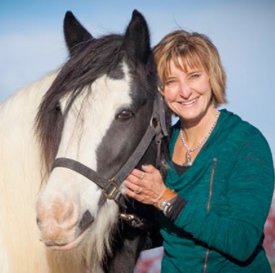 Bethany P. Gareiss, D.D.S.
BraveHeart Equine Coaching for Dentists
"Are Your Beliefs About Money Capping Your Revenue?"

Dr. Bethany is a retired dentist, entrepreneur, horsewoman, and certified Equine Gestalt Life Coach. She is deeply committed to inspiring dentists and business owners who long for purposeful direction to achieve balance, peace, and prosperity in life and business. The most unique aspect is that she does this in partnership with horses!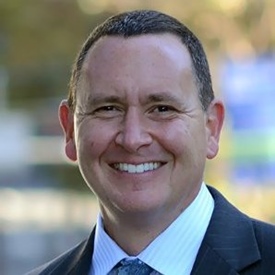 Michael Thomas, J.D.
Founder, Creative Vision Legal
"Yes! You DO Have Intellectual Property. Why - and How to - Protect Yours Now"

Michael J. Thomas offers legal services tailored to artists, film makers, musicians, and small business owners – including service professionals looking for affordable yet reliable service and advice related to intellectual property rights or starting a business. In addition to his J.D., he also holds an LLM (Masters of Law) in Intellectual Property law.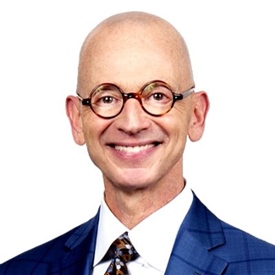 JD Gershbein
Founder, Owlish Communications
"LinkedIn As a Business Strategy"

JD inspires opportunity-oriented individuals and companies to harness the power of the online media to elevate their profiles, build enlightened communities, and win new business. He is considered one of the world's top LinkedIn strategists and a pioneer in the design and delivery of LinkedIn education. He is a featured writer for The Huffington Post and Forbes.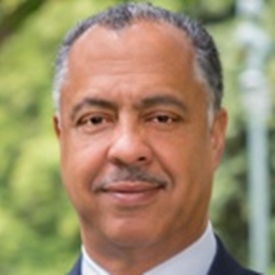 Charles Watts, MBA, J.D.
"Handshake Deals Are Worth the Paper They Are Written On - Contracts, Legal Disputes and Lawsuits"

With extensive legal experience in working with contracts and negotiations, Chuck Watts is a forward-thinking legal strategist. His experience ranges from complex, multi-million dollar companies to government agencies and small businesses. Chuck has served as General Counsel for the North Carolina Department of Transportation and for NC Mutual, the largest and oldest African American owned financial institution in the country.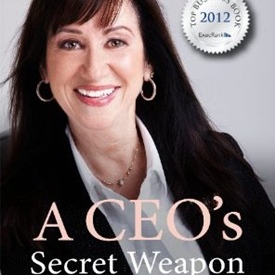 Dr. Frumi Rachel Bar
Founder, Scaling 4 Growth
"Organizational Culture as a Business Growth Tool"

Having founded four growth companies and with an extensive educational back-ground, Dr. Frumi works with CEOs and Executives in multinational companies who want to scale up their leadership skills, and with stalled organizations not maximizing their potential. Dr. Frumi is a Gazelles Certified Growth Advisor.

Book by Dr. Frumi Rachel Barr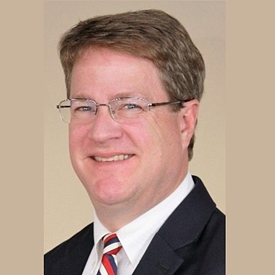 John Fiege, CFP®
Founder, Financial Solutions
"Financial Planning for Business Owners - What You Need to Know

John Fiege, CFP® has over $22 million dollars of investments either under direct or indirect management. For over 15 years, his specialty has been providing coordinated, comprehensive advice together in one plan. John is also a Business Consultant in the areas of business strategy, software, marketing and management. He holds Property & Casualty, Life & Health Insurance Consultant Licenses and is a Registered Advisor with the National Association of Personal Financial Advisors (NAPFA).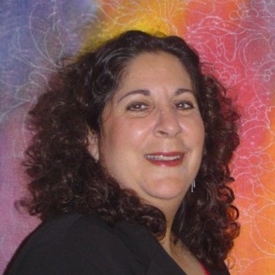 Sandy Oluwek, MBA
Chief Financial Officer
"Take Control of Your Cash Flow"

Currently the CFO of an organization with $35million in revenue, Sandy's consulting clients have included Fortune 500 companies as well as small businesses. Known as the "Cash Action Coach", she works with business owners to help them grow their cash, build their profits, and master the financial end of their business. A former CPA, and a Certified QuickBooks Online ProAdvisor, she is known for making business finance simple, clear, and stress-free.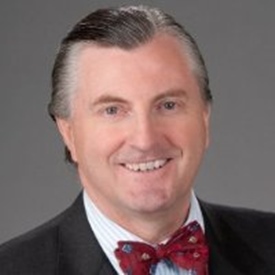 Charles H. Green
VP, ReadyCap Lending
"What's In Your Financial Statements? How to Read and Understand Your Numbers"

With over 35 years of experience in small business financing and author of five books, including "The SBA Loan Book", Third Edition, Charles Green has a passion for helping small business owners understand their numbers.

Books by Charles H. Green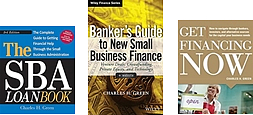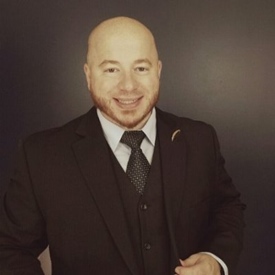 Nunzio Bruno, MFSP
Business Strategist at Disruptive Strategy Co.
"Disruption Is Everywhere - Embrace it!"

Nunzio Bruno is a business professor and management consultant and has spent almost a decade teaching business strategy to college students (including MBA's) and business owners all over the country. He is dedicated to helping entrepreneurs (and professionals with entrepreneurial tendencies) close the gaps between what they planned to do and what they are actually doing so their businesses can grow.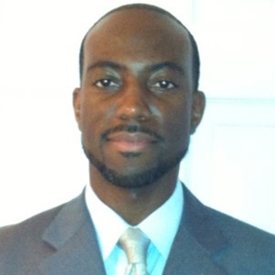 Wayne Bell, Jr.
Co-Founder, Therapeutic Interventions, Inc.
"Lessons Learned on Leadership, Growth and Working With Employees in a High Growth Business"

With his company having been listed for two consecutive years on the Inc. 5000 with revenues growing to $12mil, Wayne Bell, Jr. talks frankly about the lessons he's learned on Leadership, Strategic Thinking, Working With Teams and Handling the Ups and Downs. Active in his local Rotary International, Inc. Club, he is currently the President of the United Way of the Eastern Shore of Virginia.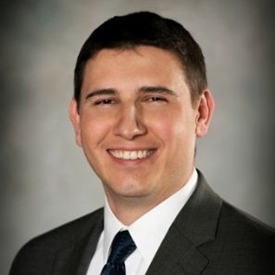 Jeremy Domozick, J.D.
Owner, The Domozick Law Firm PLLC
"Have You Put Off Estate Planning? A Tragic Story That Will Change Your Mind"

Jeremy Domozick practices law in the areas of Estate Planning and Business Law. His clients appreciate his ability to take complex legal concepts and make them easy to understand. From million-dollar companies to home-based businesses, he offers strategies and solutions to enable owners to make the most of their business.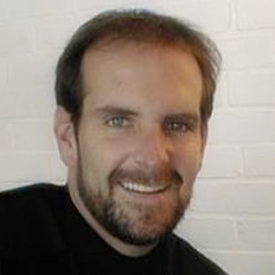 Mark Kilduff
Founder, Remote Quality Bookkeeping (RQB)
Everything About Outsourcing

"Is running your business getting in the way of running your business?" That's the tagline for the comprehensive outsourced services offered by RQB, one of the first companies in the country to offer cloud accounting services. Mark Kilduff is an entrepreneur who has owned and run several businesses, including RQB. Mark's focus is on quality, and with services that include Bookkeeping, Accounting, Full Payroll services, HR services, Analysis and CFO service, and Audit /Tax preparation services, working with his talented team is like having an entire bookkeeping, accounting, and payroll department on staff…but at a fraction of the price.
---
If you were to arrange a private consultation with each of our speakers to cover everything you'll learn in these sessions, the cost would well exceed the modest value of $4,995 that we've shown for this program - and your ticket is FREE.

Do Any of These Keep You Up At Night?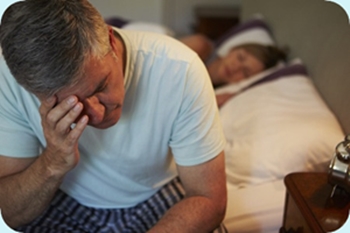 We dug deep to find the most troubling aspects of running a business - the things that can keep you up at night.
We know you are talented in your profession, but
being an expert in your field is not the same as being a savvy business manager – and there's no shame in needing and getting help with it!
Check all that apply:

My cash flow (money coming in and going out) has too many ups and downs and I haven't found a way to even it out

Other than the bottom line, I don't know what my financial statements are telling me about my business (For some: I secretly am not sure how to read my financial statements)

I struggle spending too much time with staff problems and with handling team issues

> > >
[read more=" Click to View the Full List" less="Show Less"]

I am great at my profession but I'm simply not trained as a business manager

My office does not run as smoothly as I would like. I'm dealing with too much trivia and sometimes it just seems like chaos.

I have clients who haven't paid me.

I don't know how to be effective when counseling employees on poor performance or what do to when the "office politics" of the staff gets out of hand.

I know I should be making more money but I don't know what to do about it. I'm not getting all that I can financially from my business.

My revenue is not reasonably predictable

Managing "the business side of my business" is more than I ever thought it would be

I want more from my business – more money, more personal satisfaction, more time to enjoy my life – but I simply don't know how to make that happen
If even one
of these scenarios is what you are experiencing, then attending this program will give you the tools, the strategies, the actions and the resources to address and resolve it.
Get your free ticket now!

[/read]
You Will Walk Away With
Your Own Customized Business Growth Action Plan
At the end of every interview, we give you a specific ACTION STEP to take.
We tell you exactly "what to do next" to use the information in your business.
The Action Steps form a BUSINESS GROWTH ACTION PLAN that is tailored to the needs of your business
and which is, to the greatest extent possible, within your control to achieve.
Our speakers share
forward-thinking strategies
and
action items - in plain language -
so you can:
Choose the best Drivers of Revenue Growth for YOUR business to maximize your opportunity for more income
Manage your Cash Flow to even out the ups and downs so you can pay expenses, and purchase assets when you need them
Develop a Profitable Strategy for long-term business growth and stop stringing together "hit or miss" tactics that only offer temporary solutions
Leverage Competitive Intelligence to gain more market share and increase your revenue
Learn how to Increase Your Profit Margin - and how doing so puts more money in your pocket
Increase Your Revenue and have the funds you need to be able to set aside reserves, fund additional growth and pay yourself more
Maximize Profitability to Build Your Personal Wealth
Handle Internal Issues that hamper - or even block - revenue from flowing into your business
Ease and Resolve Frustrating Problems With Your Team
Protect Your Revenue, Assets and Profit from disastrous and avoidable loss
And More!
No Fluff! No Filler!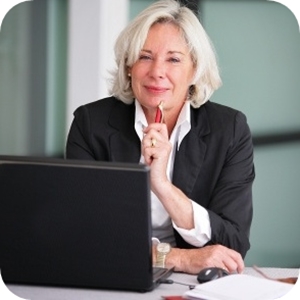 Who Will Benefit From This Program?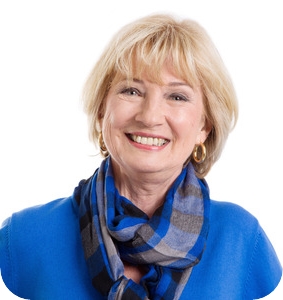 How to Know If This Is Right For You
There is a group of business owners
who share certain characteristics
that allow them to benefit from these strategies and actions to grow their business. This program is designed to meet the business building needs of:
Service-Based Business Owners
Professionals and Solo-Preneurs in Private Practice

Dentists and Dental Specialists
Psychotherapists and Counselors
Attorneys
Chiropractors
Other Health Care Related Professionals

Business Coaches
Consultants
Financial Planners
Service-Oriented Technology and Internet-Related Business Owners
What These Business Owners Have in Common:
They are Trusted Advisors
They are professionally trained
They provide services direct to the consumer (clients or patients)
The service provider owns the business
As the owner, they also provide (some of) the services of the business
The service provider most likely did not receive significant financial or business education as part of their training
The service provider who has employees may not have ever been an employee themselves in their type of business
Although they have seen many front offices and operations that appear to work efficiently, no one has specifically trained them on how to make that happen in their own organization
How to Make Your Business More Profitable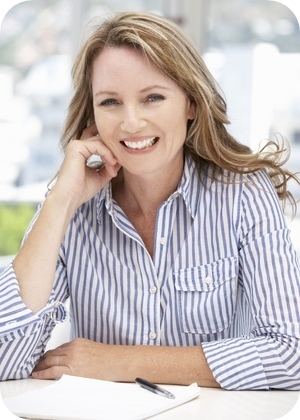 You've heard that saying "Work ON your business, not IN it". But if you are a service provider, you often must do
both
- work
on
your business
and
work in it
. The trick is in knowing
what to do
when you're working "
on
" the business. Many business owners take that to mean "work on your marketing".
What if I told you that marketing may not be – and actually probably
ISN'T the first move to make
in your desire for more revenue and more profit?
This story may surprise you...
I am often contacted by business owners who want my help putting together a Marketing Plan. One business in particular stands out. After talking about her current revenue and the goals she had for increasing that number, I flew out to spend time in her offices observing her operations. I observed what was happening in several different areas of her business.

It soon became clear that she did not need a Marketing Plan. Potential new clients were calling for appointments. Clients who came on-site said they wanted the services. So what was happening? With so many people calling for new appointments, and those coming to the office saying that they did want the services, why did the business owner think she needed a Marketing Plan?

Why were those things not translating into more revenue?
The problem was that
her operations were blocking new revenue
. That's right –
how things were done
was the problem, not a lack of new clients.
Could this be happening in your business?

Is there something YOU are doing - or not doing - that is blocking revenue in YOUR business?
Strategies, insights and action steps. Clicking here gets you a Free Pass!
How This Program Came About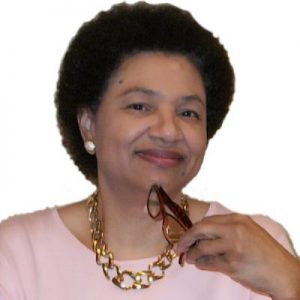 I'm Dianne Dawson, your host, and I'd like to tell you why I put this program together. I think that you'll identify with some of what I share and I hope it will help you to decide to register and participate.
This program was a year in the making. It started as I worked with clients whose businesses should have been more profitable than they were, but somehow, they simply were not.
I know that when a business is not bringing in the level of revenue that it should, there is no "one solution, quick fix". There are usually several internal issues that are impacting revenue growth and profitability. Sometimes those issues are obvious, but many times they are not.
Adding to the challenge is that service-based businesses and professional practices are run by people like yourself, who are experts in the service they provide, but who may have little or no training in the business side of running a business. In today's more complex business world, with so much demanding your attention, business acumen is more necessary than ever in order for you to build and maintain a profitable, financially successful business.
That's what this program is designed to help you do. We give you the insight, tools and strategies to build and maintain a profitable, financially successful business.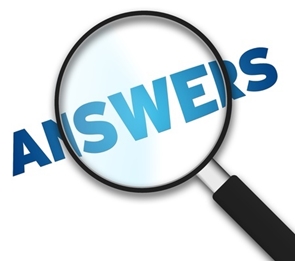 During each interview, I ask the questions you would ask if you could sit down, one-on-one, with each of our experts and entrepreneurs. And, they deliver!
They share relevant information and doable action steps so that you can make changes in your business to achieve your desired goals. The Action Steps at the end of each interview, collectively form a Business Growth Action Plan that's tailored to your specific needs.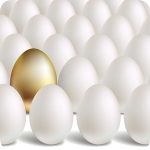 Each speaker was hand-selected based on their expertise, their reputation as a Trusted Advisor, and their ability to share information in a way that you can easily understand and use.
Each speaker is an experienced practitioner in their field of expertise and they have honed their expertise by working with clients just like you to resolve the issues and problems they address. They share solutions that are proven. More importantly, they share solutions that you can implement in your own business to turn things around.
No filler. No fluff. Everything is action-oriented.
Use the button below to sign-up now and get your Free Pass for this event, and then mark your calendar to attend. You won't want to miss the high-value insights, tools and strategies that the speakers are sharing.
Free 4-Day Online Event - Get Early Notification
20+ Experts and Entrepreneurs Share Their Insights, Tools and Strategies on
Increasing Revenue, Maximizing Profitability and Accumulating Wealth
Enter Your Information and
Get Advance Notification When We Go Live!